Kees and Clair Hut – Hut Based Ski Touring
Types: Ski and Snowboarding, Ski Lodge, Touring
Region: Whistler
Escape the crowds and line-ups for some amazing backcountry ski touring & ski mountaineering in the amazing Whistler backcountry!
Next Course:
Leaving Feb 27 2024 from $999.00
Kees and Clair Hut - Hut Based Ski Touring
The Kees and Claire Hut is located behind Whistler Ski Resort in the Fitzsimmons range on the edge of Russet Lake. It's the first of 3 huts that will eventually created a hut system along the popular Spearhead Traverse. However, as a stand-alone backcountry ski destination the 38 person Kees and Claire hut is ideally situated at 1950m on the border of excellent tree skiing and big alpine peaks like Mount Fissile.
This year we're excited to be offering a 3-day, backcountry ski touring trip out of the Kees and Claire hut. Let us arrange your food, hut booking, lift tickets (if you need some) and of course some amazing backcountry guides!
Terrain:
Whistler mountain has a ton of easily accessible ski touring that can be accessed right from the hut. It's a great zone for storm days as there's lots of open tree skiing in the sub-alpine glades with amazing terrain and powder! But when the sky breaks blue there are a ton of amazing high alpine lines to explore. Let us show you the secret backcountry power stashes and amazing big mountain lines that only the locals know about!
Who's this trip for:
The Whistler backcountry has a range of terrain for anyone from beginner to advanced, both skiers and split boarders. This particular trip is low-ratio and will be ideal for anyone that has a  reasonable level of fitness (can walk uphill for a few hours), no backcountry or avalanche experience necessary.
The Kees and Claire Hut
The Kees and Claire Hut is a state-of-the-art, energy-efficient backcountry hut with 38 sleeping spaces divided into 6 sleeping areas. It is heated, so all you'll need is a light sleeping bag (and mattress, for the time being - the hut hopes to provide mattresses in the not too distant future). The hut is fully equipped with propane stoves, cookies equipment, pots, plates, utensils, etc. Only food needs to be carried in. The hut has indoor composting toilets for your comfort and to minimize environmental impact. The hut has electricity and lights and USB ports for charging phones, etc. There is also cell phone service at the hut.
Waiver & Risk Management:
As you know, outdoor activities involve numerous hazards including, but not limited to, avalanches, crevasses, rockfall, slips and falls, equipment failure, poor weather, etc. And while we do our best to anticipate and mitigate these hazards we cannot completely eliminate them. So, as with anything fun, you will be required to sign our Participant Release to take part in one of our courses or trips.
Custom Dates Available
Just let us know what dates will work for you and we will put together a custom package.
February 27th to 29th, 2024
Deposit Required: $350.00
| | |
| --- | --- |
| Group Size | 6 persons |
| Pricing | |
March 1st to 3rd, 2024
Deposit Required: $350.00
| | |
| --- | --- |
| Group Size | 6 persons |
| Pricing | |
March 12th to 14th, 2024
Deposit Required: $350.00
| | |
| --- | --- |
| Group Size | 6 persons |
| Pricing | |
Approach Day
8:00 Meet at Blackcomb Mountain Base
8:30 Upload gondola and ski tour to the Kees and Claire hut (4 hours)
Drop gear and go ski a quick run
Ski Days
Final Day
7:30 to 8:30 Breakfast
9:00 to 16:00 Skiing
16:00 Return to Whistler Base
Activities and Add-Ons for this Course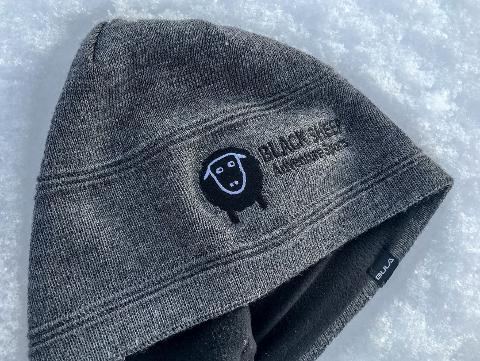 BlackSheep Merino Wool Toque (Beanie)
$35.00
A beautiful fleece lined merino wool toque. They come in black and grey though colours are subject to availability.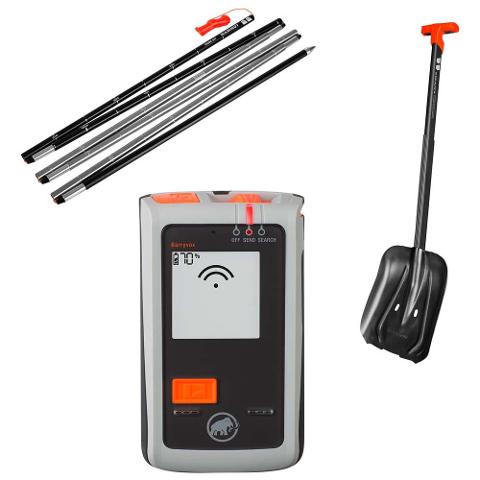 Avalanche Safety Equipment - 1 Day Rental
$35.00
This rental kit includes: Transceiver, Probe, Shovel & Ski Touring Backpack.
Whistler-Blackcomb Backcountry Lift Pass
$65.00
A lift pass for Whistler-Blackcomb to provide access into the backcountry.